Sartoria Rossi, Jeremyn Strreet – London
Contemporary tailoring brand Sartoria Rossi have always been committed to providing an exceptional service to their customers and need their boutiques to reflect this ethos. We worked with them on creating a luxury space within their London store.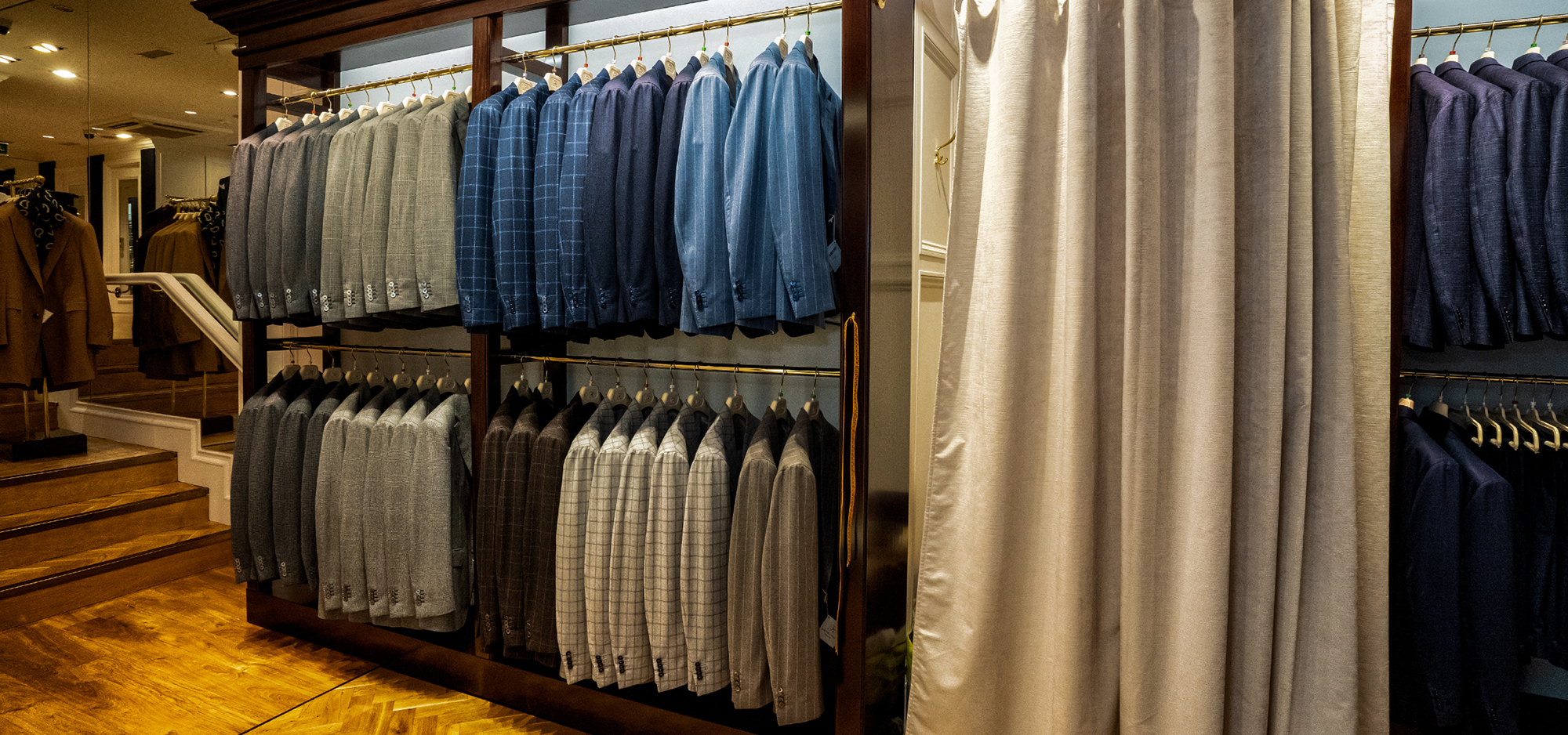 Brief

We were asked to collaborate with the client's designer on the engineering aspects of the project, including the wooden floors, walls, electrical system and other bespoke design pieces. The designs needed to be approved by the landlord and executed in a short time frame to a very high standard.
Deliverables

All systems were in place to enable the project to start on schedule. The existing branding was removed and the agreed building work was undertaken. This included the manufacture of a white box to display the bardans furniture.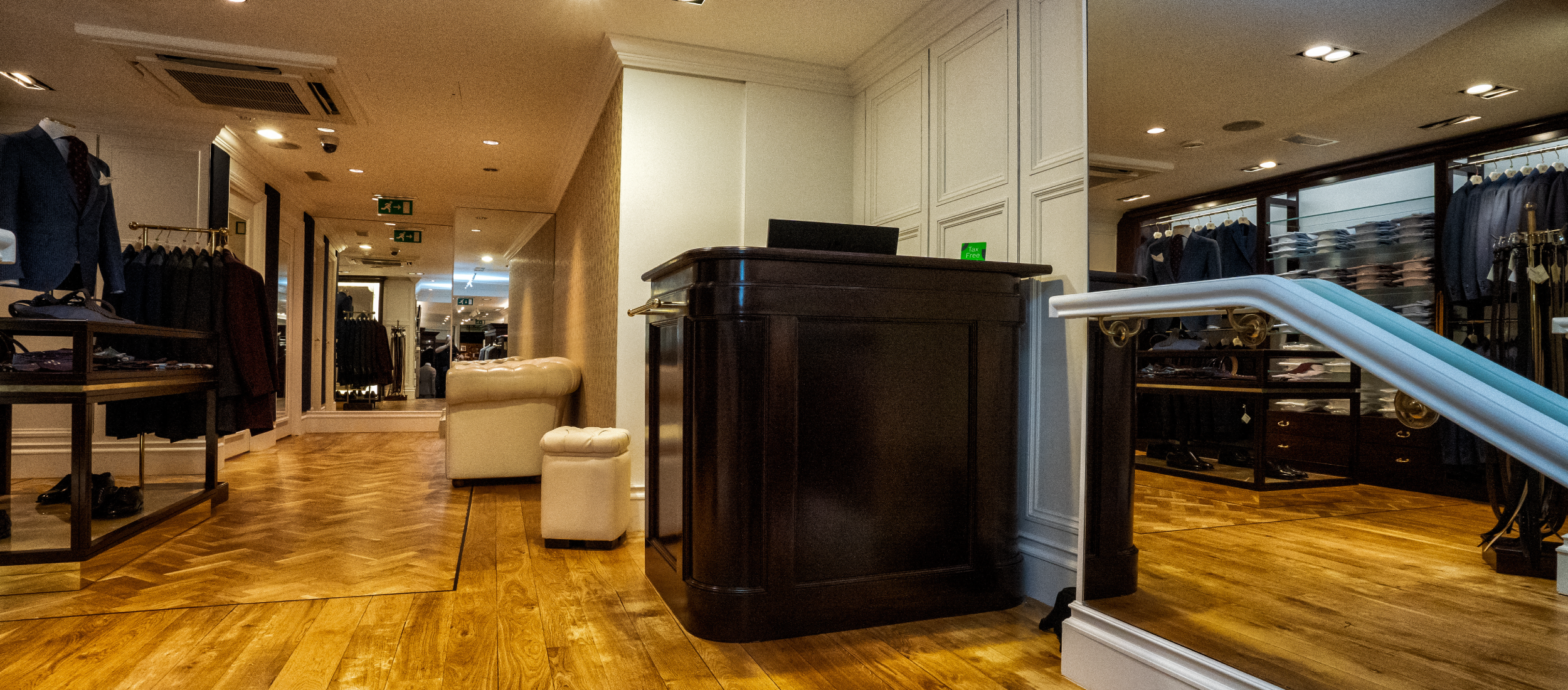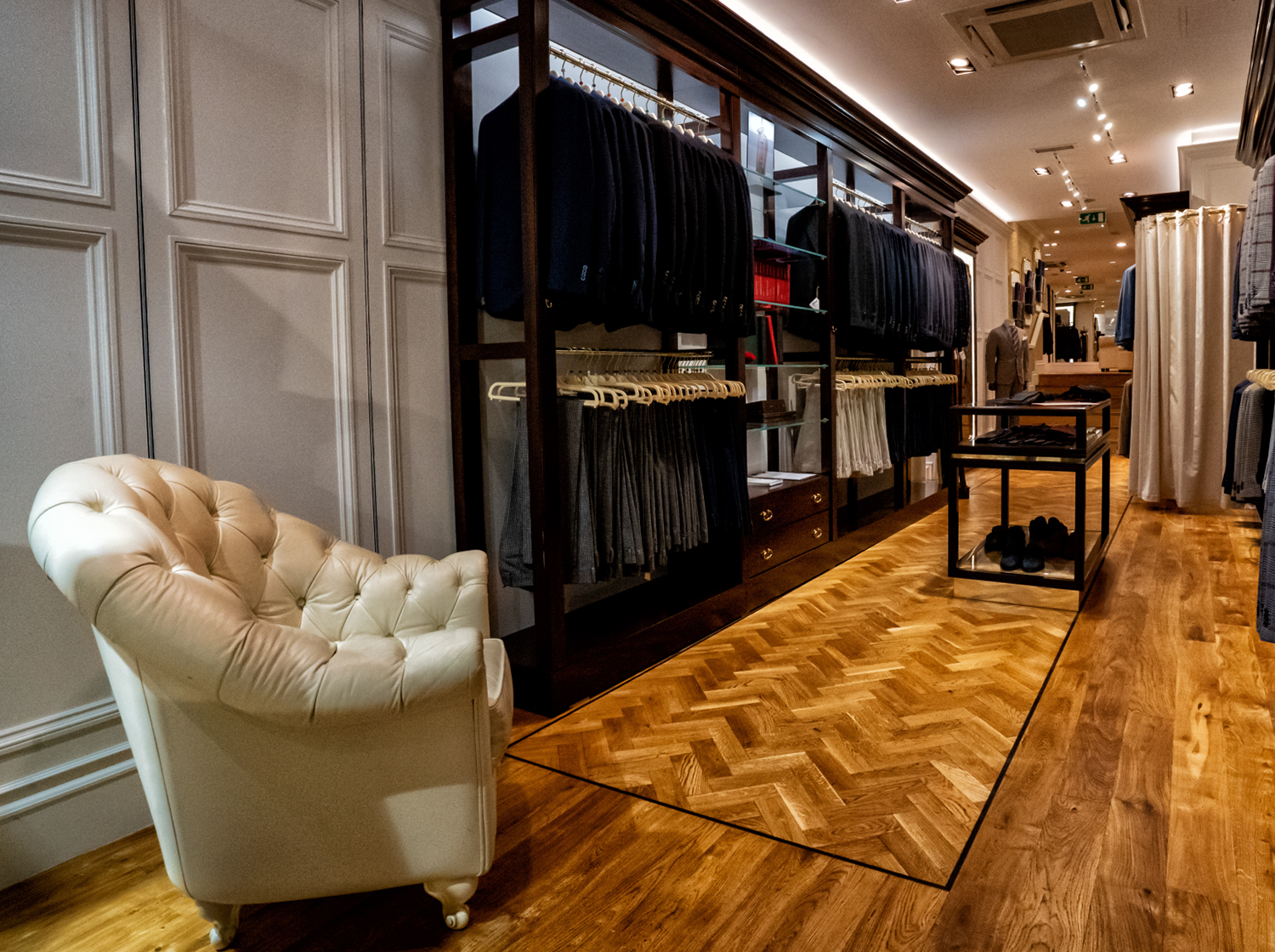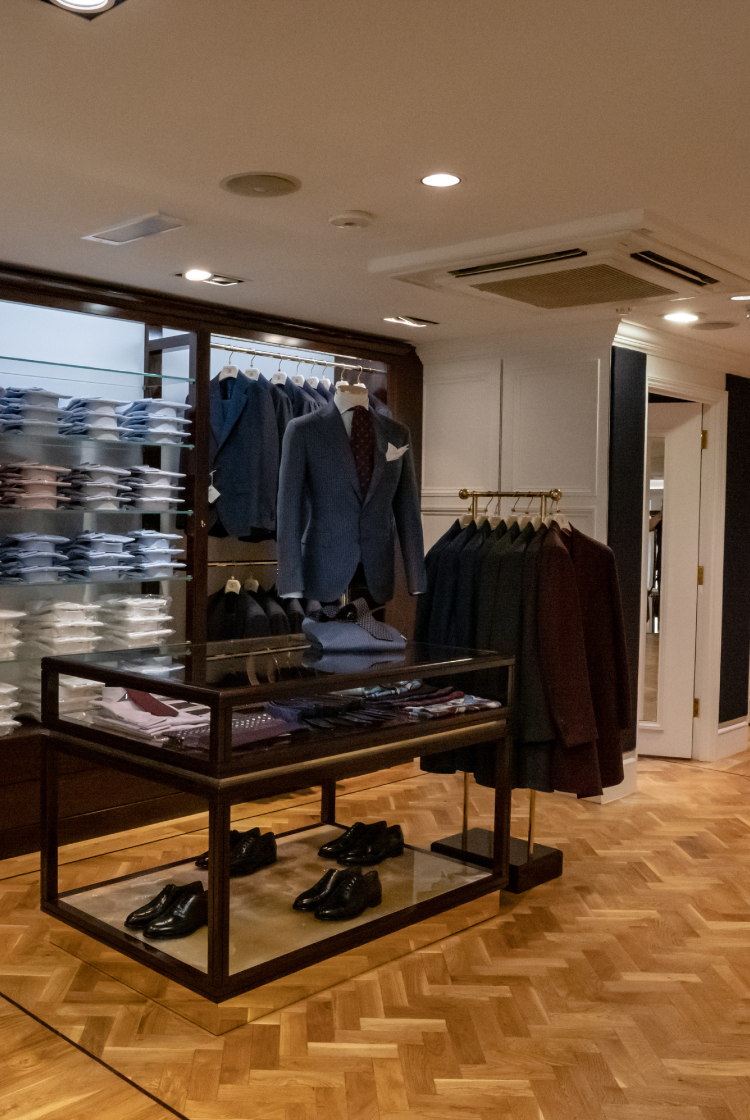 "It was a real pleasure having Zona involved in the refurbishment of the new Sartoria Rossi store at Jermyn street. Through an attentive bespoke service, they designed and delivered the wooden floors, walls, all the electrical system and bespoke pieces of designs at very high quality, in a short time frame. I have known Mr. Bogdan since the early stage of our business in the UK and the way he supported our company contributed to the success of all our UK Sartoria Rossi stores."